PHOTOTROPHIC CULTIVATION OF MICROALGAE
Our team is focused on the study of the phototrophic regime of microalgae cultivation in terms of the relationship between photosynthetic activity, growth rate and biomass productivity.
Selection and characterization of strains of microalgae
Design and construction of cultivation systems
Monitoring photosynthesis of microalgae cultures to optimize growth and productivity
Pilot and large-scale cultivation of selected freshwater microalgae strains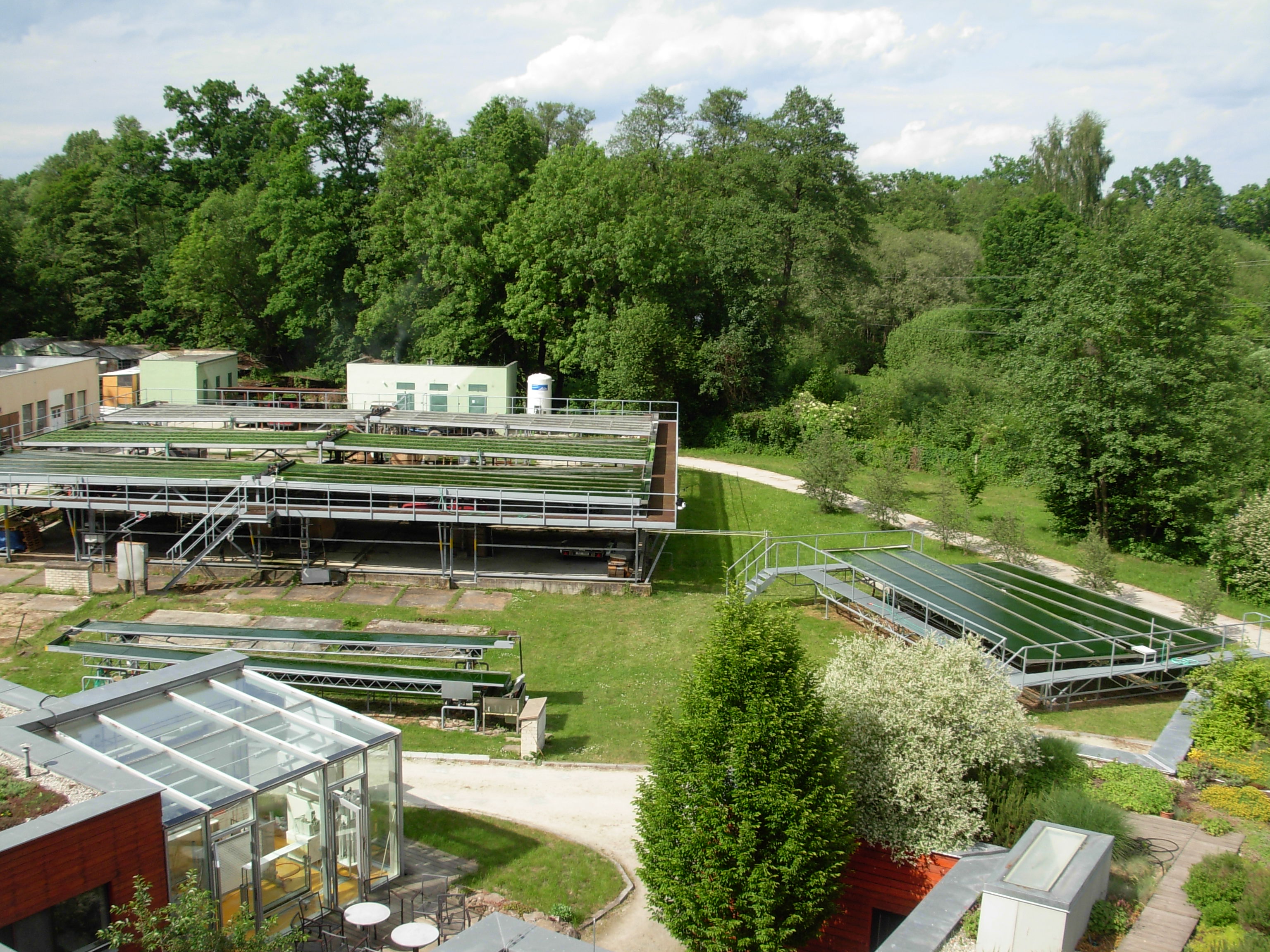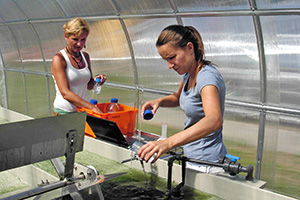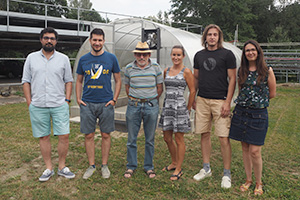 Laboratory equipment, cultivation devices and biotechnology hall allow complex processing of phototrophic process from laboratory to pilot plant covering all technological steps, i.e. cultivation, analysis and complete processing of biomass (separation-disintegration-drying), fractionation and final processing of the product including the methods of analysis and identification of selected valuable substances in microalgae biomass (carotenoids, lipids, polyunsaturated fatty acids, polysaccharides) using high performance liquid chromatography and gas chromatography in direct connection to mass spectrometry (HPLC-MS, GC-MS). The processing of biomass in the biotechnology hall is the same for the phototrophic and heterotrophic regime of cultivation. The laboratory has a large-scale outdoor cultivation equipment and fermenters for the production of microalgae and complete line for processing biomass.
Group of Phototropic cultivation of microalgae participates on several European projects:
Horizon 2020 - SABANA - Sustainable Algae Biorefinery for Agriculture and Aquaculture
Interreg V - AT-CZ - Joint Czech - Austrian Centre for algal biotechnology
Interreg V - CZ-BY - Joint research of cyanobacterial substances as a model for development of crossborder research partnership