Selection and characterization of microalgae strains
The aim is the selection and characterisation of suitable strains of microalgae (Chlorophyceae, Eustigmatophyceae, Cyanophyceae) for phototrophic cultivation which produce valuable substances (carotenoids, lipids and polysaccharides, biostimulants, biopesticides) in their biomass, their physiological and photochemical characterisation via testing from laboratory to pilot scale.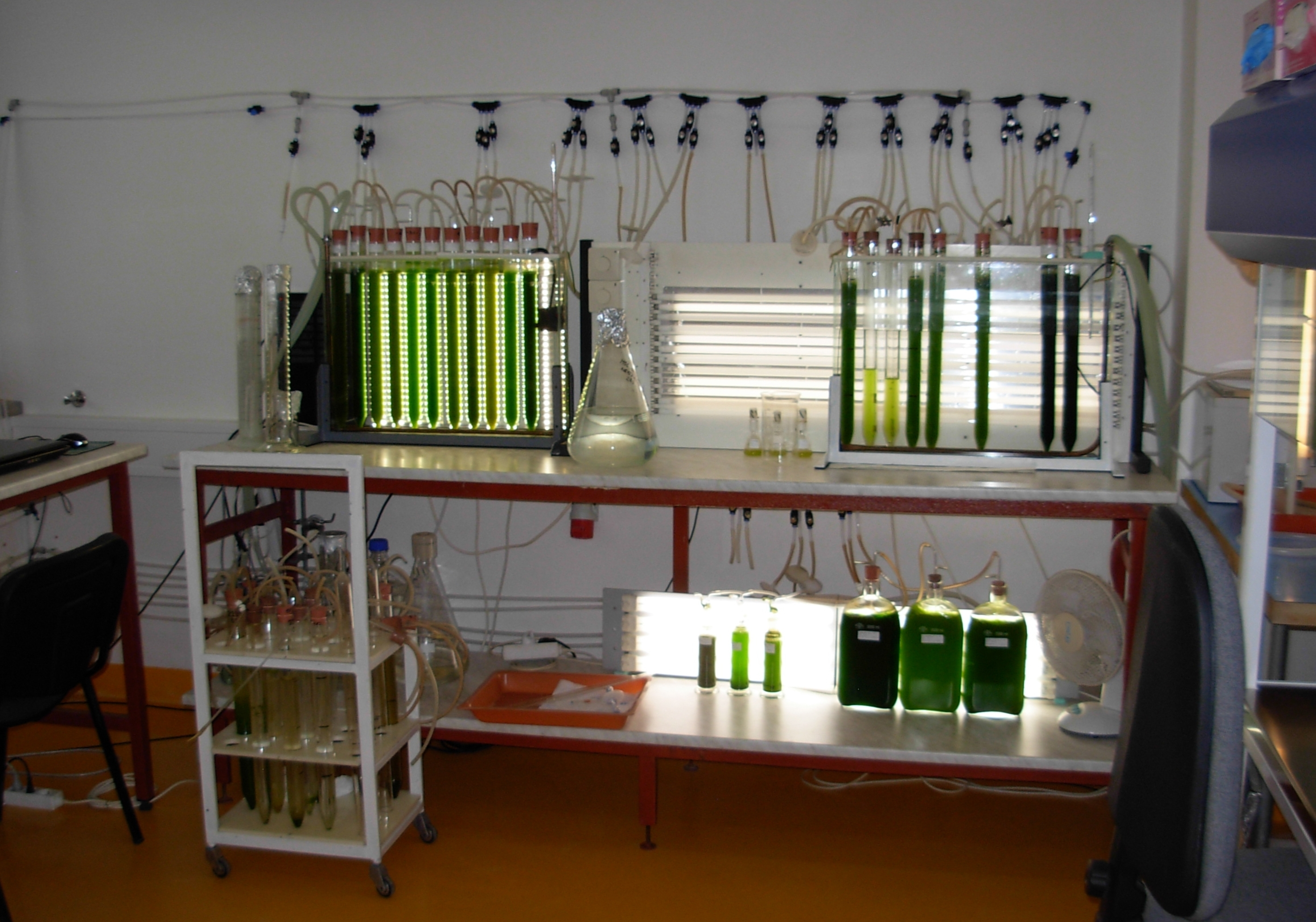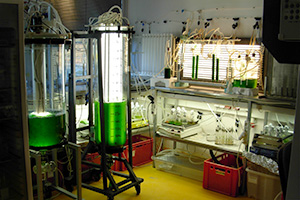 Design and construction of cultivation systems
Construction of laboratory and outdoor facilities with regulation and control of growth conditions which are suitable for cultivation of freshwater microalgae. One outdoor cascade with the area of 90 m2 for phototrophic cultivation regime was built as DEMO facility. Raceway pond and thin-layer cascade, each of 5 m2 mounted in greenhouses are available for pilot trials. Various types of laboratory photobioreactors with working volume from 1 to 100 litres were constructed for laboratory experiments.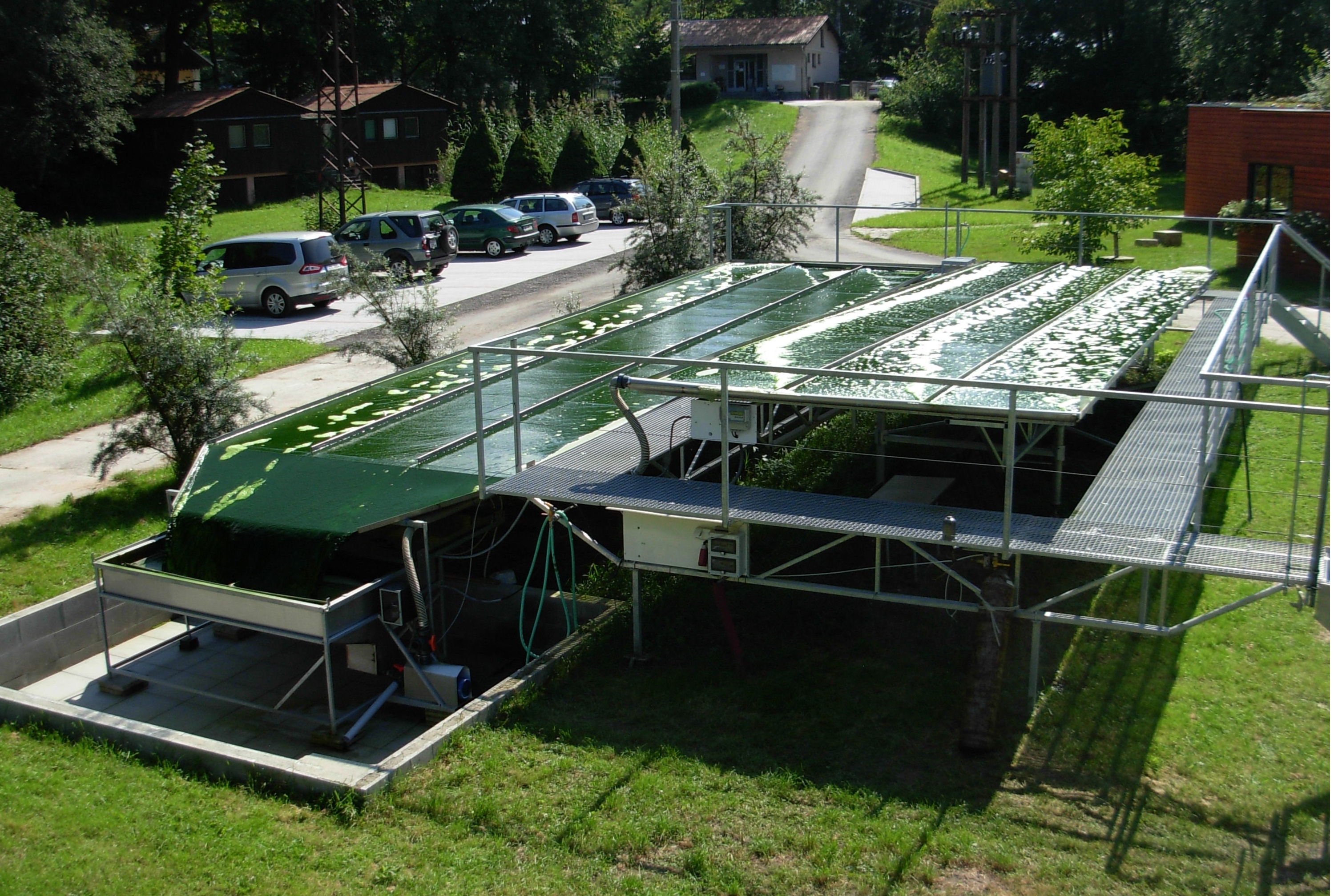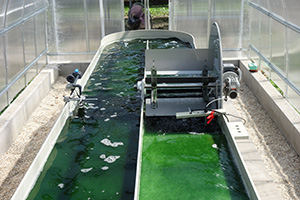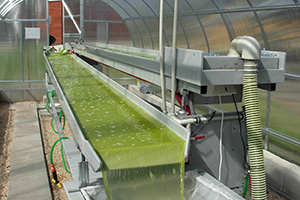 Monitoring photosynthesis in microalgae cultures to optimize growth
Photosynthesis monitoring techniques (chlorophyll fluorescence, oxygen roduction measurements) are used to optimize cultivation regimes for selected various microalgae in various cultivation systems. In this way we can characterize and elaborate culturing regimes for various strains of microalgae. Practical guides for microalgae biotechnologists are being elaborated how to use measuring techniques based on chlorophyll fluorescence for optimization of cultivation conditions (irradiance, temperature, density, etc.). Estimates of growth rate and productivity of microalgae mass cultures are compiled from photosynthesis measurements.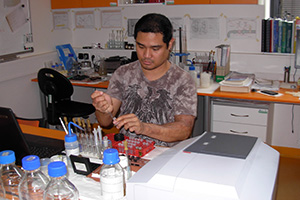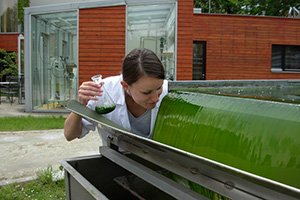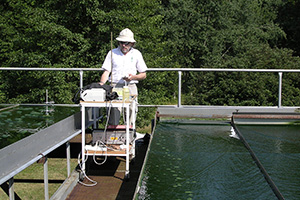 Cultivation of selected freshwater microalgae for production of biomass enriched in bioactive compounds
Cultivation of selected microalgae strains for the targeted production of biomass containing desired valuable substances (carotenoids, lipids, unsaturated fatty acids, some organically bound trace elements, biostimulants, biopesticides).