ALGAE4FISH
Project Info
Name: Recycling of nutrients from agriculture-industrial wastes in the way of cultivation of microalgae as a fish feed
Registration Number: ATCZ221
Grant Provider: INTERREG V-A Austria - Czech Republic
Period: 2020-2022
Total Subsidity (€): 197 662,00
Project Leader
Project Description
The project is focused on the utilization of wastewater nutrients for phytoplankton production, which will be further used as I) primary feed for zooplankton rearing for early stages of valuable fish species, II) valuable feedstock for increasing fish meat quality and III) material for fish farming based on to "greenwater". The main objective is the joint research, development and demonstration of the technology of using waste nutrients to produce high quality feed for intensive fish farming. By implementing the project, the knowledge of wastewater treatment technology will be combined with knowledge of microalgae cultivation as a source of valuable substances and experience in the rearing of fish in intensive aquacultures that exist in both regions and complement each other. The result of the project is a description of the technology, including demonstration devices, which will be tested in full operating conditions in the Czech Republic and A. Part of the dissemination will be a series of training events for target groups (fish producers, professional and interest associations, authorities, operators of biogas stations, farmers). Existing approaches only address sub-areas (wastewater-free sewage treatment, intensive fish farming without further feed improvement, unsatisfied demand for valuable fish), and their interconnection will benefit the region while presenting it as a region with innovative waste-utilization potential.


	http://www.at-cz.eu/at/

The Algae4Fish eco-innovation project is focused on the improvement of breeding of a highly demanded fish, pikeperch which includes microalgae and rotifers in the food chain. For culturing of microalgae which are served as feed for rotifers, wastewater from agricultural or fishery production is used, because it contains excess nutrients. Their use in the whole process is the added value of the presented project. Rotifers are microscopic aquatic animals, zooplankton, that serve as live food for fish larvae. Their size is more suitable for the small mouth of fish larvae than the standardly used crustacean Artemia. The rotifers can thus essentially serve as food capsules for the transfer of nutrients and bioactive substances from microalgae to fish larvae. These include polyunsaturated fatty acids (mainly eicosapentaenoic acid C20: 5, w-3; EPA and docosahexaenoic acid C22: 6, w-3; DHA) necessary for healthy growth and especially for the development of nervous tissues (brain, retina) of marine larvae fish, as well as pikeperch. The right selection of individual microalgae strains with the suitable biomass composition can affect the overall rate of survival and fish vitality, and thus the successful breeding of pikeperch fry.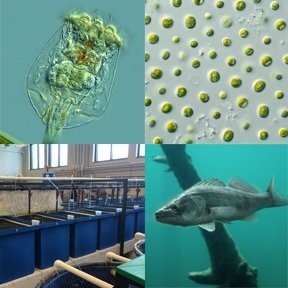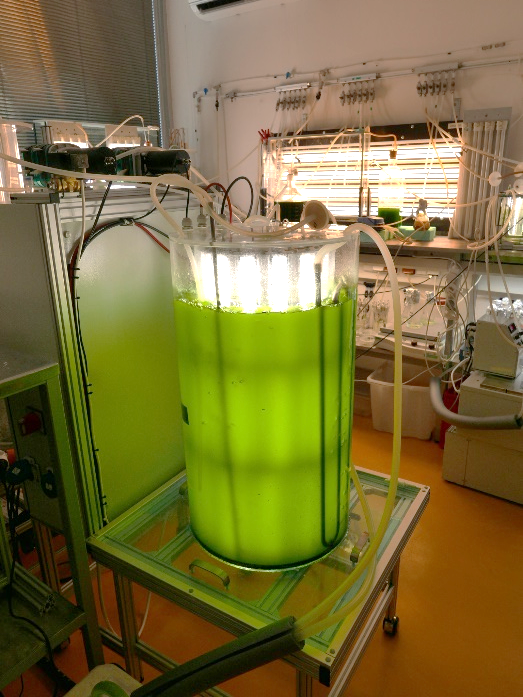 More information about the project HERE